Lenovo Thinkpad T520 15.6" Laptop i5-2520M Dual Core 2.5GHz 4GB 250GB Webcam - Windows 7 Professional
not for sale
[£149.96 ex VAT]
[£179.95 inc VAT]
Delivery info
Courier Delivery £6.99
Details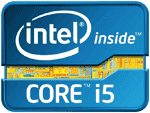 The ThinkPad T520 laptops have the top-performance features every business-class user needs: 2nd Generation Intel Core processors for a 20% increase in performance; Intel HD Graphics with twice the performance of previous generations; optional Lenovo RapidDrive Drive technology for faster boot time and improved application performance; accelerated BIOS; system driver maximization; increased battery life; Intel vPro technology; and more.
What It Is And Why You Need It
15.6" HD (1368x768) anti-glare LED backlight display; allows you to view images and videos comfortably
2nd Generation Intel® Core™ i5 processor; provides optimal computing performance
4GB of DDR3 memory; smooth and flawless multitasking
250GB 7200rpm hard drive; large storage capacity
802.11b/g/n Wireless LAN, Bluetooth and media card reader
Operating System
We will supply you with Genuine Microsoft Windows 7 installed. We will provide the COA Sticker with Genuine product key. The inbuilt backup and recovery tools will allow you to create your own back up media/Image to a USB device.
Features
Processor: Intel Core i5 (2nd Gen) 2520M / 2.5 GHz ( 3.2 GHz ) / 4 MB Cache
Memory: 4 GB DDR3
Storage: 250 GB HDD
Optical Drive: Yes, DVDROM
Display: 15.6" LED backlight 1368 x 768
Graphics: Intel HD Graphics 3000
Networking: Wi-Fi 802.11n , Gigabit Ethernet
Dimensions (WxDxH)37.3 cm x 24.5 cm x 3.6 cm
Weight: 2.5 kg
WebCam: Yes
Customers who viewed these products also viewed...
item # 44706
Our price

£10.79

ex vat (£12.95 inc vat)
Customer Reviews
I've purchased a number of used computers from Morgan over the years and have never been disappointed. This is a great PC despite its years. I have installed Windows 10 on a mSATA SSD, put in a larger HDD and now have a laptop fit for everything I can throw at it. Excellent keyboard & good battery. Condition very good - just the expected wear on the keys.
Why purchase new when you can purchase the same quality machine at the fraction of the price. I want a machine that is fast and sturdy not bothered about looks. Although this machine does look like new.
This is my 4th laptop purchase from Morgans in the past 11 years (and I still have the working Toshiba Tecra bought in 2006!) as I needed a 64 bit machine and settled on the IBM/Lenovo Thinkpad as they generally have a good name. This arrived within 24 hours, well packaged and I opened the box and powered up the laptop. So nice to find just an Operating system without all the other crap that some stores load onto the hard disk. Windows 7 - nice, not the new 8.1 or 10 which I find loathesome. The hard disk was a Western Digital 320GB and not a 250GB as specified - well I won't complain about that! I already had a spare SSD so I did a disk image and ported it across to the SSD and swapped the hard disks over, which made the boot-up time much faster. I found that this model has a slot (internally) for a mSATA/WWAN card, so you could purchase an eSATA card and have that as a boot drive and OS leaving the hard disk for storage etc. I had a spare UltraBay hard disk caddy so I put the 320GB hard disk as a second drive for extra storage where the DVD drive sits (they are easily interchangeable). The T520 has 4 USB 2.0 ports bot no USB 3.0 ports. There is an ExpressCard/34 slot, and a quick delivery from Amazon gave me an expansion card with 2 x USB 3.0 that slips perfectly into this slot - job done. There is no HDMI port but I can live without that as for me this is a tool, not a leisure item. Overall condition on delivery? It was classed as A1 and it was hard to tell that it wasn't a new item to be honest. Morgan have never failed me and I will buy from them again.
Arrived on due date and in good order. Was recommended as a good solid tough machine with a long life. As its been only a few days since its arrivel time will tell. But I am impressed with ease of use.
Purchased an A1 refurbished machine which arrived in 2days. There are a few scuff marks on the lid but no other signs of use. There is very little unnecessary software just the stuff you need. The keyboard is lovely and compact allowing for speakers either side that give a better than normal sound for a laptop. The only problem I had was the battery but I reported this to Morgan and it was replaced straight away, wonderful service. This is the third laptop I have purchased from morgan over the last 10 years, they have all been quality refurbished machines that are still going strong.
I bought the Lenovo mainly because various online reviews had said their keyboard was the best for writers. I'd never thought about buying reconditioned and not heard of Morgan before. But their name kept cropping up in newspaper articles. Anyway, I'm really pleased with what I've got. The keyboard is indeed good but, lets be realistic, I doubt any laptop can compete with a standalone keypad. As a former helicopter pilot, I like the red button beeper that moves the cursor! Not quite so thrilled with the mouse pad that sometimes freezes and refuses to answer. Also on occasion I've had to wait while Windows 7 takes on a million updates. But these are minor gripes. I will definitely use Morgan again (and they are not paying me to say that, although ...) and I am sold on the benefits of buying a reconditioned machine from a decent firm. Well done.
Great value laptop, good spec with possibility to upgrade to Win 10. Arrived within 24 hours using excellent delivery service. Very pleased with purchase. In common with Lenovo products, a reassuringly solid build. No sign of bloatware, runs smoothly and quietly, you can expect 2-3 hours from the battery. Most people will find Wi-Fi performance is adequate. Recommended (if still available)
My first order with Morgan Computers. Ordered late Sunday, arrived early on Tuesday. Set up was very fast. Performed all the updates before installing MS Office. Have also now taken advantage of the free Windows 10 upgrade. Laptop has very fast performance. Only slight problem was loss of sound on upgrading to Windows 10 but seems this is a common problem and I managed to quickly resolve. Quality laptop with good solid feel. Would not hesitate to recommend.
Good buy. Very fast. Easy to get cheap DVDRW drive to slot in
,
I bought this because I wanted a faster machine. Also wanted one my son would approve of for some games and maybe school use. Now buying a second one for my son. There isn't a DVD drive but I bought one from the States on Ebay that just slotted in and worked! Cost £20 inc postage. Just ordered another one on Ebay to put in my son's machine for £8.00 from a UK company. (lizardtech) Only annoying thing is that the comma and full stop are not stuck on the bottom of the button, they are up just under the < > signs. But I can live with that.
Arrived within 24 hours using excellent delivery service. Havecomplated initial setup. All is fine. Condition out of box is indeed "as new". Went to lenovo site and downloaded all the lenovo utilities and updated specific lenovo drivers very easily. Only one issue and Microsoft "Mr Fixit" dealt with that easily. So far very pleased with purchase. (Mine has come with the standard battery, not the enlarged life one that juts out the back, but does have an optical drive which was a bonus - this is my second Morgan Lenovo laptop purchase in three years and I remember from last time that individual machine specs in a batch can vary).
early impressions favourable
,
I bought this as a bit of a compromise between an up to date machine,and something that would do what I wanted it to do, without tears if it fell apart. Comparable up-to-date machines seemed to be priced at about £800 (win 8.x and 500-1tb disc, and possibly a dvd drive). So this is much cheaper and has a business pedigree. No optical drive, but I had an external samsung one that worked immediately. Set-up very easy and does not come bloated with oem and trial software that needs to be removed. This is a refurbished laptop sold 'as new'. It came with a few inconsequential marks on the outer casing, and this is in contrast to some other reports from other web sites where the machines come cheaper but a bit battered. It has a big new battery that pokes out of the back. Screen is fine, and whilst not as good as some, will do for every day use. A bit washed out for my taste. Keyboard feels a little flimsy, and I understand that you have to remove it if you want to upgrade the memory to 8gb (no plans today). Wifi worked fine and found my network and logged on immediately. Compared to my ageing Dell inspiron (2006) it is much lighter. I bought the Trust case to go with it, as most of my good cases at home would only take a 13.3" machine, and this is a 15.6. So apart from a few self-inflicted issues downloading software, this is exactly what I was looking for at a very decent price. It seems fast enough,and boots up acceptably quickly, but with not much in the way of programs on it currently.I hope to upgrade to win 10 when it comes, and who know what it will be like then.
I am really pleased with this Lenovo laptop which arrived within 24 hours. The condition is excellent and screen response is very fast. I highly recommend Morgan Computers and will have no hesitation in using them again.
Great value laptop, high spec with possibility to upgrade to Win 10
,
Pleased so far with this laptop. Very clean and a reassuringly solid feel to the case, the keyboard is brand new (probably a replacement for a German one), there's no number pad so the keyboard's not off centre it sits centrally with speakers on either side. The Win 7 install has no nasty manufacturer extra programs added too. Runs smoothly and quietly, battery life is not great at the moment at 2-3 hours hopefully this will improve a bit as the battery wears in. NOTE THERE IS NO DVD DRIVE so you will have to create a backup disk using a USB device or save an image to an external hard drive - this is all possible with tools provided within Windows 7. Microsoft has said that Win 7 users will be able to upgrade to Win 10 at no cost when it's released in October this year so this laptop should have a pretty long life ahead!
Recycling
You can now recycle your old electricals with us. If you are buying a new electrical item, we will recycle your old one for free. Read more about our recycling programme.